What is Instagram marketing anyway?
In recent years, more and more companies have come to the conclusion to use Instagram as a marketing tool.
With over 500 million active users, Instagram marketing is a must for anyone who wants to sell products online. 9 million people use Instagram in Germany alone.
The fashion and travel industries, in particular, can benefit from this trend. Impressive images of hotel resorts and stylish clothing are ideal for marketing on Instagram.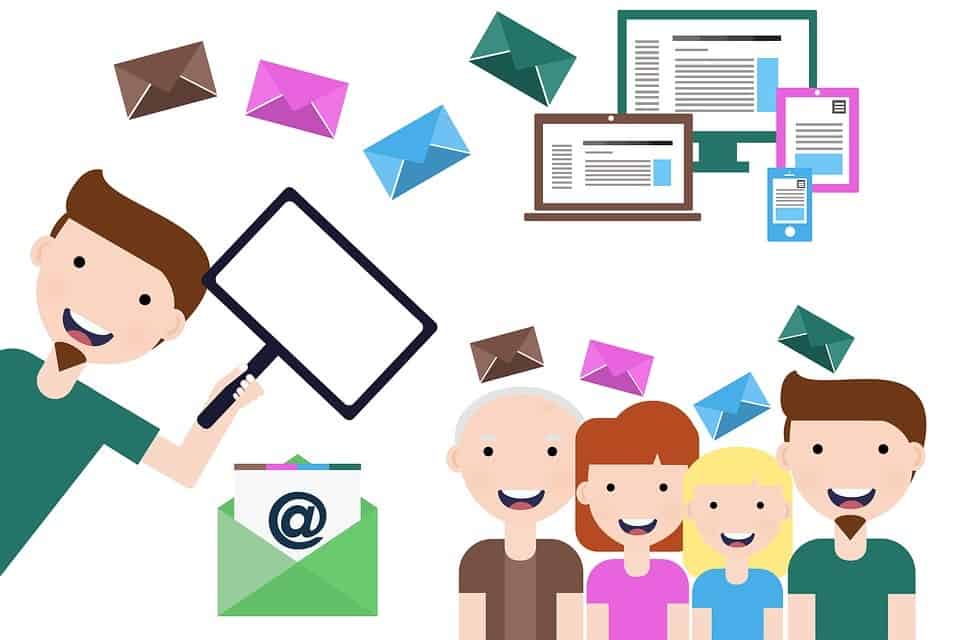 If you want more reach and interaction with your content, use Instagram. No other social media platform offers such a high interaction rate.
Instagram marketing refers to all marketing activities that occur on the social media platform. This includes the distribution of images on their own channel as well as the advertising via the platform.
Instagram marketing, however, is to be separated from influencer marketing.
Even though influencer marketing can take place on Instagram, this marketing form is not limited to one social media platform. Influencer marketing can also take place on YouTube, Facebook, and other channels.


Be aware of these 3 Instagram Marketing areas!
For a better overview, I would like to show you the individual areas of Instagram marketing in this section. We would be happy to create an offer for you to improve your Instagram activities. Contact us!
The maintenance of the company's profile and community
Companies have the option to create their own business profile on Instagram.
Using the business profile, they can publish their content, provide email and postal addresses, and get in touch with their subscribers.
Using the menu item Statistics, they will get more information about their subscribers' activity and attributes.
For example, there is a possibility to determine the followers' place of residence.
Furthermore, you will have the option to find out how many users have visited your website.
Instagram Ads:
You can advertise via Instagram ads to draw attention to your service or product.
Dabei sind jedoch einige Punkte zu beachten.
Influencer Marketing:
Companies can recruit influential and authentic users of the image portal as brand ambassadors.
This tactic can be beneficial to increase their awareness or sales. You can read more information in our article on influencer marketing.
Instagram Shopping
Instagram Shopping is a feature introduced by Instagram in 2018 that allows businesses to tag products. Our guide to Instagram Shopping explains benefits, tips, and how to implement the feature in detail.

ReachOn – your partner for Instagram Marketing
Let us provide you with a quote. Our expertise will help you attract new customers, increase your brand awareness and achieve greater reach.
ReachOn employees have at least five years of experience in Instagram marketing and can therefore advise you professionally.
Trends, developments, and new functions can thus be quickly integrated into your marketing campaigns.
Instagram Marketing: the first steps
Before Instagram can be appropriately used as a channel, your business will first open a business account.
This is free of charge and can be done within a few minutes. You will need to provide basic information such as your (email) address and website, among other things.
How to create your business profile on Instagram
So you're ready to use Instagram as a marketing tool? One more little tip: You must post content regularly.
You should upload pictures to your account at least 2-3 times a week.
If this is not possible for you, you should consider using a social media agency such as ReachOn.
ReachOn will gladly take over the management of your user account. Just contact us!
1. Download the Instagram app!
Let's get started. Instagram doesn't offer all its features on the desktop. That's why it's essential to download the app on your phone.
You can only publish content on the platform via your smartphone. The app is available for free in the Google Play and App Store.
2. Create your account
Signing up for an Instagram account is straightforward. After downloading the app, open Instagram.
Then select "Create account" and enter your company name, username, and password.
3. Upload a profile image!
The profile picture is one of the first images that your visitors look at. Therefore, this image must be consistent with the company's brand.
Furthermore, it would help not forget that Instagram rounds off your image. Therefore, it is essential to choose an image that is also rounded off to showcase your brand.
How to optimize your Instagram profile?
1. The proper profile description
The correct profile description often makes the difference between a user following you or abandoning your page.
Therefore, choose it wisely. You have the opportunity to stand out from the crowd with a funny message.
You can also add a link to your profile to draw attention to your company's website.
2. Choose the correct settings
Even the best pictures on Instagram won't help if the user account is private. Therefore, ensure that you choose the correct settings.
Via the menu item Settings, it is possible to activate notifications, regulate the privacy of the user account, and much more. However, the following points are the most important:
Instagram story settings
switch to the business account
hide inappropriate comments automatically
manage additional user profiles
The 8 Instagram post types
After creating your user account, it is now time to deal with the different post types.
It is essential to mention that Instagram allows various post types.
This includes pictures, videos, and Instagram stories, among others.
However, how do you achieve the highest possible amount of likes and comments?
We show you these tips and tricks here in an overview.
Instagram pictures & videos
Pictures
Images are probably the most common post type. And not without reason. It is paramount to publish different types of images. Then, you will appeal to your whole follower base.
Furthermore, you demonstrate that your brand is multi-faceted. This generates interest and encourages people to share their content. Do not commit the mistake of only advertising your service or product.
Provide a glimpse behind the scenes and put your employees in the spotlight.
The advantage of this is that you include the human factor. Images with people consistently receive more likes.
Videos
Even though a picture is worth a thousand words, videos are more suitable for some purposes. After all, your company can provide a more accurate insight with videos.
You can demonstrate how the products' manufacture works in the individual steps. However, it is equally possible to allow different employees to have their say.
Compared to a video, a picture, therefore, has only limited significance. You can use videos to explain to your target group what your company stands for more precisely.
Nike's Instagram channel is in line with this strategy. The slogan "Just do it" permeates the entire video. The physically impaired woman is not discouraged by her disability. She is nevertheless active in sports.
Why influencer posts are essential for every company
Influencer posts leverage the prominence of these social media personalities for business purposes.
These posts often include how the influencer interacts with your product.
One of the most significant advantages is opening up new target groups and drawing attention to your product.
If you want to learn more about this subject area, you can discover more about influencer marketing here.
Example: Instagram user Beba promotes the jewelry company SIF Jacobs Jewellery.
Motivational posts
Motivational posts combine a stunning image with a quote that inspires people to get involved in something.
Furthermore, these posts have numerous advantages. These posts motivate your subscribers and simultaneously reinforce the brand's values.
This goes down well. It also helps you get into conversations with your customers.
How to create an Instagram marketing strategy for your brand
First of all, congratulations. You've taken the first step towards successfully using Instagram.
A marketing strategy is essential for success on Instagram. You can only be successful on Instagram if you stay true to your marketing concept.
Who is your target group on Instagram?
The only way you can build your brand for years to come is if you know who is relevant to you on Instagram.
Without this first step, success on Instagram is unlikely, at the least.
Feel free to take a look at your existing customers. From which region do they come?
Age, gender, interests, motivations, and other aspects are decisive.
Carry out an analysis of the competitors!
After determining your target audience, you should research your competitors.
Take a close look at what content is being published by your competitors. Use this to derive ideas for your profile.
Pay attention, however, to what you can do better. This will make you stand out in the crowd.
This will positively affect your company, as you will receive more attention from your target group.