What is Instagram?
Have you ever wondered how to use Instagram? Instagram allows you to share pictures and videos. The app can be used to take, edit, and share pictures. Instagram can also be used via the PC, but only with very limited functions.
Instagram was founded in 2010 and was acquired by Facebook in 2012. Currently, Instagram has over one billion users. Thus, the portal even surpasses Facebook.
The social network offers countless possibilities to interact with other users. Nevertheless, the handling is simple.
There are five icons at the bottom of the screen:

Home: Here you can see all posts and stories from users you follow. You can like, comment, or share the posts. Scroll, to switch back and forth between the individual posts.
Discover (magnifier): You'll find posts based on your interests in the Discover section. You can scroll through a variety of posts.
If you like a post, you can share it or follow the profile.
Create new posts (plus): You can create new posts using the Plus button. You can capture the photo or video immediately or select it from your gallery. Videos must not exceed a length of 60 seconds.
After that, it is possible to edit the images with filters and effects. Besides, you can add an image description.
Activities (heart): In this section, you can see activities related to your posts.
Profile (profile image): Select this area to view or edit your profile.
Clicking on the three dashes in the upper right corner will take you to the settings.
How to use Instagram: Features at a Glance
It is possible to publish individual pictures or videos. These will then appear in your profile. Other users can comment and like your posts.
In addition, you can publish Instagram Stories. Stories are short clips or photos that remain visible for just 24 hours. After that, Instagram automatically removes them. Story sequences added to Instagram highlights are the only exception.
It is also possible to launch live videos via the Stories function. Your subscribers will then follow your activities in real-time.
Even so, you don't have to be active yourself. Just click on the blue "Follow" button to subscribe to other profiles. These can be friends, stars, or your favorite football team. The choice knows no limits.
Instagram will display their pictures and stories in the Home section if you follow certain accounts. Then you can view, comment, and like these posts.
There is also a chat function. With Instagram Direct, you can send posts, text messages, or voice messages to other users. Meanwhile, a video chat function has also been integrated into the app.
How do I become a part of the Instagram community?
Download the app
The Instagram app is available in the App Store (iOS) and the Google Play Store (Android). The download is free of charge.
Create an account
Click on the app. After that, the login window will open. You need to enter your email address or phone number and your name then.
Furthermore, you set your username and password on this page. If you already have a Facebook account, you can register with this data as well.
After completing your registration, you must choose whether you are over 18 years old. The app will be optimized depending on your choice.
Set permissions
In the next step, you can specify whether Instagram can access your Facebook contacts and your personal contact list.
If you agree, it is easier to find users from your circle of friends.
First steps: Complete your profile
Danach steht es Ihnen frei, ob Sie ein Profilbild, Ihren Namen und eine Beschreibung hinzufügen. All diese Informationen sind in Ihrer Biografie sichtbar.
Eine aussagekräftige Bio hilft Ihnen dabei, mehr Follower zu gewinnen.
Follow other users
You should now start following other members of the platform. These users may be friends, celebrities, or even companies.
You can use hashtags (#) to subscribe to specific topics of interest to you, e.g., #football #travel #music.
Upload photos or videos
Use the plus sign at the bottom of the screen to add a new post. You can capture the photo or video yourself or select it from your gallery.
Next, Instagram offers many different filters to edit your image.
In the last step, you write a caption. In addition, it is possible to tag other users or add a location.
You should use appropriate hashtags in the image description to increase the post's reach. You can use up to 30 hashtags per post.
Create an Instagram story
You will find a bar with all stories above the posts in the home area. The profile picture is colorfully circled.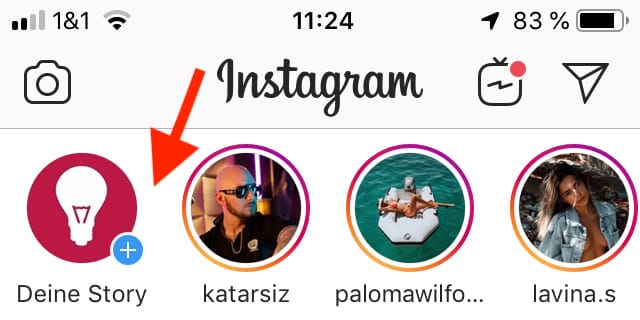 Durch einen Klick auf das eigene Profilbild fügen Sie eine eigene Story hinzu. Eine Story wird nach 24 Stunden automatisch gelöscht.
Which advantages does Instagram provide?
Instagram offers a platform to keep in touch with people or to obtain information. The interface is easy to use.
In addition, the social network bundles many functions in one app. It is possible to take, edit and share photos and videos instantly.
There are many different ways to interact with users. Comments, likes, or direct messages are just a small selection of what Instagram offers.
Through Instagram stories, there is the option to share content for a certain period of time. Thus, many stars offer deeper insights into their daily lives.
The enormous reach likewise speaks in favor of Instagram. There are suitable profiles for (almost) all interests.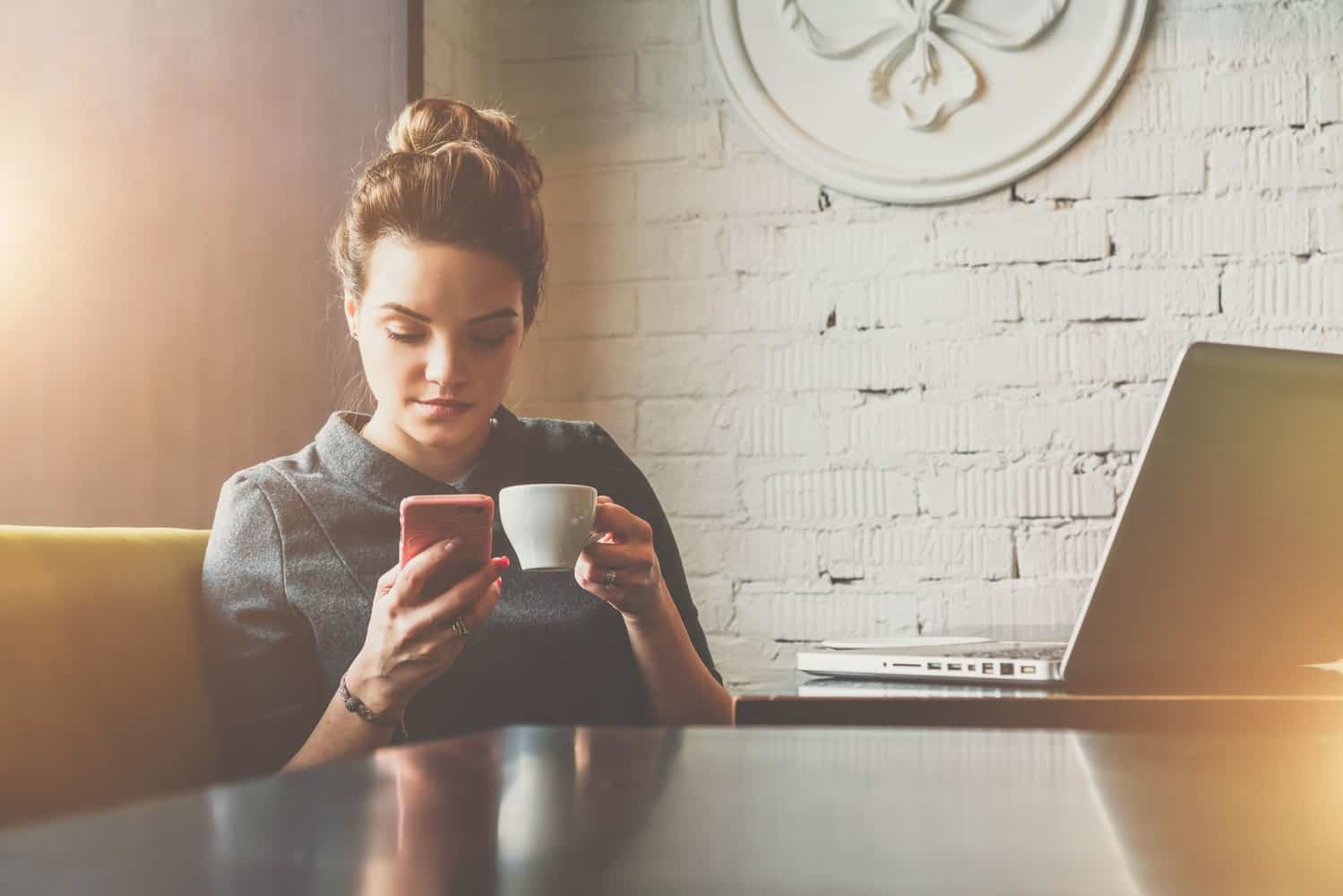 You receive suggestions that match your interests. Afterward, you can decide whether you want to subscribe to accounts or hashtags. This will keep you informed about future new posts.
All major companies use the platform. In some cases, you receive information in advance of the press. So you are always well informed.
Critical security notices
Privacy
When you create your profile, it is public by default. This means that all Instagram users can access your posts.
If you enable account privacy (Menu -> Account Privacy -> Private Account), your posts are visible only to approved users. So you can choose who can follow you.
Right of access
The app attempts to access your contact list so that you can find other users more efficiently. If you don't want to grant this access, you can deny it. Just click "Skip" when the app requests you to do so.
Instagram requires access to your smartphone camera and microphone to capture videos and photos from within the app. You may deny these permissions as well.
However, you will miss out on essential app functions. It is then no longer possible to take and edit pictures through the platform.
If you want to upload photos from your gallery, you need to grant Instagram access to them.
To use location filters, Instagram requires access rights to your location.
Push notifications
By default, Instagram sends you notifications about new posts. You can customize this under the menu item "Notifications."
Delete profile
It is possible to delete your profile. Click on the menu item "help" and then select "help area".
You will be automatically redirected to the Instagram website. You need to click on "Manage your account". After that, follow the instructions under the "Delete your account" item.
However, other users can easily photograph your posts. You can never be sure if your posts will really disappear completely from the Internet. Therefore, never publish inappropriate content that is not intended for the public.
Spam bots & fake accounts
The number of fake profiles has increased significantly. These fake users are not dangerous, but they are still annoying.
Block or report such accounts. Your report will help Instagram identify and delete the profiles.
Never click on dubious links in the profile description of bots and fake accounts. Otherwise, you might download viruses on your device.
Instagram as an advertising platform
Due to its enormous reach, Instagram is also interesting for marketing purposes. Many companies try to advertise their products via Instagram.
There are multiple advertising strategies to increase your sales:
On one side, you can showcase products via influencers. Companies cooperate with well-known Instagram users. These users promote the products to their audience.
For many users, recommendations from other users are highly credible. This usually also increases the sales figures.
On the other side, you can sell products right away via Instagram. The shopping feature was launched in 2018. You can purchase products online with just a few clicks.
In addition, advertising can be displayed directly via Instagram.